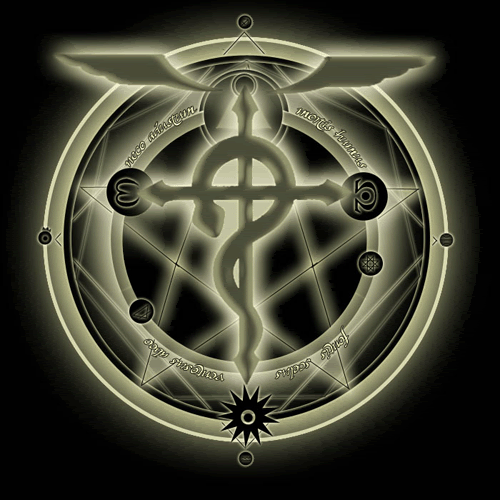 -HISTORIC FOUNTAIN AND MASONRY RESTORATION COMPANY OF MIDWEST-
The Masons Co and Dionysian Artificers is located in Kansas City, Mo and serves the surrounding areas to include the entire Midwest region, serving for nearly 30 years. Major areas serve are KANSAS CITY Cities Served: Kansas City | Leawood Kansas l Brookside Mo | Missions Hills Kansas | | Lawrence Kansas | Lansing Kansas |
Olathe Kansas l Overland Park Kansas | North Kansas City | Bonner Springs | Leavenworth | Gladstone | Lenexa | Blue Springs Mo | Independence Mo | Prairie Village Kansas | Shawnee Kansas | Wichita | Topeka | Lee's Summit Mo | Belton Mo | Gardner Mo | Raytown Mo | Raymore Mo | St Louis Mo
Fountain Installation Kansas City Brick and Stone Repair Specialists of Kansas Arkansas, Nebraska, Springfield IL, Nashville TN, Memphis TN, Oklahoma City, Denver Co and other nearest states. We take time to provide the highest quality of workmanship in the region. We are a skilled masonry, fountain restoration, water features company that big on results.
As a pioneer and leader in Kansas City and Midwest, The Masons Co and Dionysian Artificers is committed to the protection and preservation of our country's most cherished architectural, historic and cultural landmarks. We offer diverse expertise, strong technical knowledge, and expert consultation. We value our staff, crews and customers, and realize that people are the key to our success.

Our attention to detail is a key ingredient to a successful historic preservation project. We have developed a fresh and innovative approach to water feature design and masonry construction by exploring the interface and blurring the boundaries between aesthetics, design and engineering. Our depth concern and focus is excellence and quality service, in both design and execution. We achieve this through close collaboration and open, honest dialogue with our clients, fellow designers and with other specialists/contractors we deal with.
Our Mission
It is the goal of The Masons Co and Dionysian Artificers Historic Preservation, its owner, employees and consultants, to provide prompt, competent, ethical, thorough, and appropriate services to its clients. Anything less than attainment of this goal is unacceptable. All practices and methodologies employed are in strict compliance with guidelines set forth by the Secretary of the Interior. On a municipal level, many communities maintain a level of vigilance specific to buildings in historic neighborhoods. Working with historic homeowners and the stewards of landmark structures within these communities, The Masons Co and Dionysian Artificers Historic Preservation is committed to preserving the fabric that defines the heritage of the region's built environment.
While starting in the commercial market at our conception, The Masons Co and Dionysian Artificers has seen tremendous growth over the past 30 years. During this time we have had the opportunity to obtain and complete masonry. A few of our recent historical restoration projects include the , Leavenworth Court, the Country Club Plaza and several historical residential / commercial projects as well.
SPECIALTIES
Stone Masonry Reconstruction & Restoration Cities Served: Kansas City | Leawood Kansas l Brookside Mo | Missions Hills Kansas | | Lawrence Kansas | Lansing Kansas |
Olathe Kansas l Overland Park Kansas | North Kansas City | Bonner Springs | Leavenworth | Gladstone | Lenexa | Blue Springs Mo | Independence Mo | Prairie Village Kansas | Shawnee Kansas | Wichita | Topeka | Lee's Summit Mo | Belton Mo | Gardner Mo | Raytown Mo | Raymore Mo | St Louis Mo
Fountain Installation Kansas City Brick and Stone Repair Specialists of Kansas

Brick Masonry Reconstruction & Restoration

Terra-Cotta Masonry Reconstruction & Restoration

Historical/Landmark Restoration

Masonry & Concrete Cleaning

Concrete Restoration

Water Repellent and Elastomeric Coating Installation

Stucco Restoration

Sealant Repair & Installation

Architectural Cast Stone Replication& Installation

Waterproofing Installation– Liquid-Applied and Membrane

Wood Restoration, Repair, Replication & Refinishing

On-site Investigative Inspections & Specification Development

Flashing System Installation – Metal, Membrane, Fluid

All Types of Commercial Water Features – Landscape Water Features ( Installation , Restoration )

Historic Fountain Restoration

Building Restoration
Appliance Restoration
Architectural Conservators
Architectural Historians
Bridge Restoration
Building Documentation
Building Movers
Carpenters, Restoration
Cast Iron Restoration
Cemetery Conservation
Chimney Repair and Restoration
Church Restoration
Clock Restoration, Street and Tower
Concrete Restoration Specialists
Elevator Restoration
Engineers, Structural
Facade Restoration Contractors
Fine Art Conservation
Fire Remediation Contractors
General Contractors
Insulation Contractors
Interior Restoration Contractors
Iron Restoration
Lighting Restoration
Lighting, Custom Reproductions
Lock Repair & Restoration
Log Building Restoration
Lumber, Resawn & Salvage
Marble Restoration & Refinishing
Masonry Cleaning Contractors
Masonry Consultants
Masonry Contractors
Masonry Repointing Contractors
Masonry Restoration Contractors
Mirror Repair & Replacement
Monuments Conservation
Mortar Analysis
Mosaic Conservation
Mural Conservation & Restoration
Plaster Consultants
Plaster Restoration Contractors
Plumbers
Plumbing Salvage
Porcelain Restoration Contractors
Preservation Consultants
Preservation Planners
Property Management
Restoration Contractors
Scaffolding Contractors
Sculpture Restoration
Stone Restoration & Conservation
Stone Wall Masons
Structural Repair Contractors
Stucco Contractors
Terra Cotta Restoration
Wallpaper Conservation & Restoration
Wallpaper Reproduction, Custom
Waterproofing Contractors
Window Restoration Craftsmen, Metal
Window Restoration Craftsmen, Wood