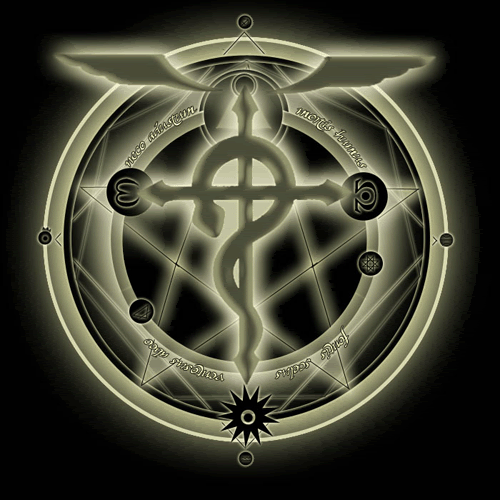 -HISTORIC FOUNTAIN AND MASONRY RESTORATION COMPANY OF MIDWEST-
Ponds, streams & waterfalls Pools &
Masonry and fountain service in the state of Arkansas, Nebraska, Des Moines IA, Memphis TN, Nashville TN, Denver Co, Oklahoma City, Springfield IL, Dallas TX, Florida and entire Midwest .Ponds, streams & waterfalls Pools & fountains Gardens & perennial plantings Patios & pergolas Decks Fire pits & outdoor fireplaces Outdoor kitchens Rocks and Boulders Landscape lighting Irrigation & drainage systems
Masonry and fountain service in the
Masonry and fountain service in the state of Arkansas, Nebraska, Des Moines IA, Memphis TN, Nashville TN, Denver Co, Oklahoma City, Springfield IL, Dallas TX, Florida and entire Midwest .Ponds, streams & waterfalls Pools & fountains Gardens & perennial plantings Patios & pergolas Decks Fire pits & outdoor fireplaces Outdoor kitchens Rocks and Boulders Landscape lighting Irrigation & drainage systems
Masonry and fountain service in the
Masonry and fountain service in the state of Arkansas, Nebraska, Des Moines IA, Memphis TN, Nashville TN, Denver Co, Oklahoma City, Springfield IL, Dallas TX, Florida and entire Midwest .Ponds, streams & waterfalls Pools & fountains Gardens & perennial plantings Patios & pergolas Decks Fire pits & outdoor fireplaces Outdoor kitchens Rocks and Boulders Landscape lighting Irrigation & drainage systems
Ponds, streams & waterfalls Pools &
Masonry and fountain service in the state of Arkansas, Nebraska, Des Moines IA, Memphis TN, Nashville TN, Denver Co, Oklahoma City, Springfield IL, Dallas TX, Florida and entire Midwest .Ponds, streams & waterfalls Pools & fountains Gardens & perennial plantings Patios & pergolas Decks Fire pits & outdoor fireplaces Outdoor kitchens Rocks and Boulders Landscape lighting Irrigation & drainage systems
Do-It-Yourself or Hire a Professional?
Installation may be as simple as unpacking, adding water and plugging the water fountain to a power supply or letting Mother Nature provide solar power. Other water fountains, require wall support, landscape expertise, plumbing or electrical service. Shop with an online water fountain retailer that specializes in all types of water fountains, custom fountains and water fountain accessories and parts. Contact customer service. Ask lots of questions and rely on their recommendations to help choose the best fountain for your needs and preferences.
Know your limits. If you are a garden enthusiast with an eye for layout and logistics, determining the best location and preparing it for a fountain is a breeze. If in doubt, about location feasibility or landscape aesthetics, rely on guidance from a horticulturist or landscape architect. If you are an experienced do-it-yourselfer, you can probably handle installation on most fountains by following the manufacturer's detailed how to install a fountain instructions. Preformed fountains that only require filling with water, monitoring water level and adding water to offset evaporation require no plumbing experience. However, if a dedicated water source is required or pipes behind a wall are required for a wall patio fountain, call a plumber.
And, if a nearby power source is not available and you have no electrical know-how, a licensed electrician is a must. Mistakes can be costly and dangerous. Installation of an electric line from a central power source must be done safely within local electrical codes and restrictions. Some city and county codes require a not only a permit, but that work is done only by a certified electrician with a follow-up inspection.
The Masons Co and Dionysian Artificers installs beautiful outdoor fountains, water features that enhance the experience in your yard. Whether it's a small, natural-cut stone fountain for a residence or a grand cascading fountain for an estate, or commercial, our expert landscape architects help you choose the right style and size fountain to compliment your home.
Our professional fountain installation team pays close attention to every detail to ensure you will have years of enjoyment and easy maintenance of your outdoor fountain. After installation, the surrounding yard will appear undisturbed and your new fountain will look as if it has always been there.
Fountains create an inviting focal point in your yard, adding beauty and tranquility.
Most people are interested in finding out all we have to offer. Let's put it this way – when we needed 800 tons of New York stone for a client, we went and got it. A European garden with gravel walkways? Diverting a creek? Moving mountains? No problem. As you can tell, we don't really like to put limits on what we can do.
Take a look around our gallery ( click here ) and see what strikes you. Or give us a call 816-500-4198 and tell us what you've been dreaming up. Features of the outdoor living spaces we design and build include:
Ponds, streams & waterfalls

Pools & fountains

Gardens & perennial plantings

Patios & pergolas

Decks

Fire pits & outdoor fireplaces

Outdoor kitchens

Rocks and Boulders

Landscape lighting

Irrigation & drainage systems