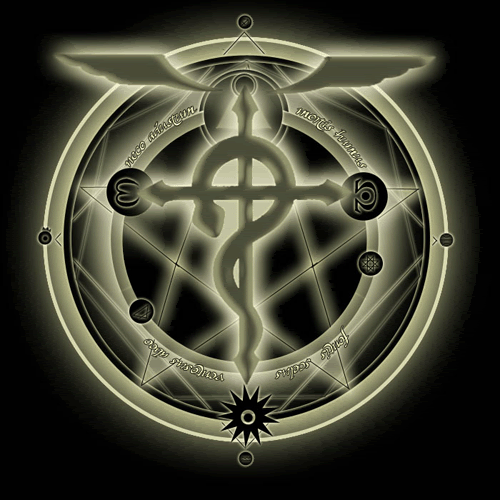 -HISTORIC FOUNTAIN AND MASONRY RESTORATION COMPANY OF MIDWEST-
The Society of Masons, Rough Masons, Wallers, Slaters, Paviors, Plaisterers and Bricklayers
(The Operatives)
An invitational body dedicated to the preservation of the history and workings of operative guild masonry.
OPERATIVE MASONRY
Our ancient brethren wrought in Operative
By Operative Masonry, we allude to a proper application of the useful rules of architecture, whence a structure will derive figure, strength, and beauty, and whence will result a due proportion and a just correspondence in all its parts. It furnishes us with dwellings and convenient shelters from the vicissitudes and inclemencies of seasons; and while it displays the effects of human wisdom, as well in the choke as in the arrangement of the sundry materials of which an edifice is composed, it demonstrates that a fund of science and industry is implanted in man, for the best, most salutary, and beneficent purposes.
The Histories Of Stonemasons Unions
Early forms of "trade union" organisation among stonemasons can be seen as far back as the 14 th and 15 th centuries. Amalgamated Operative Marble and Slate Masons Trade and Benefit Society – a London-based organisation operating from 1893 to 1912, when it was dissolved.
The society was launched with 65 members, rose to 121 by 1900, but fell back to 61 by 1910.Bristol Operative Stonemasons Society – which appears to have come into existence around 1832 and continued until 1849, when it merged with the main Operative Stonemasons' organisation.Dundee Stonemasons Union – which was active in Dundee gas works in 1837, and in 1862 advertised in the press advising masons not to take work in the town. Some records exist in Dundee Public Library's Lamb Collection.Edinburgh Masons Association – a shortlived combination which in 1764 struck for higher wages, demanding 1s 3d in summer and 1s in winter.
The magistrates ruled their actions "illegal, tumultuous and unwarrantable" and ordered a return to work.Glasgow and District Marble Masons and Fixers Society – first mentioned in 1919, and later merged with the Building and Monumental Workers Association of Scotland.Glasgow Operative Masons Friendly Society – formed in 1824 and known to have been in existence in 1842 because its rule book for that year survives.Glasgow Operative Masons Society – known only from a letter sent by the society to Henry Lord Brougham in June 1835.Granite Workers Union – formed in Aberdeen in 1831 and dissolved in 1835, its members joining the United Operative Masons Association of Scotland.Huddersfield Operative Stonemasons Society –the precursor and parent lodge of the Friendly Society of Operative Masons.
Newcastle Operative Masons Society – extant around 1816, its rules laid down that 2d per night must be spent on beer by every member (presumably a measure to keep the landlord of the inn at which it met happy).Northern Union of Operative Masons – an Aberdeen breakaway from the United Operative Masons Association of Scotland in 1842, it survived until 1870, collapsing into bankruptcy after being defeated in a strike over wages and conditions.Operative Stone Cutters Society of Stepaside – founded 1860, and with a membership which hovered around 100 until 1904, after which it went into decline and was dissolved in 1912.Scottish Stone Carvers Association – with just 21 members when it was founded in 1895, and never recruiting many more, it joined the Stone Carvers Trade Association in 1898.Sheffield Stonemasons Friendly Society – in existence in 1815, with 693 members and a fund of £1,852, according to trade union historians Sidney and Beatrice Webb (History of Trade Unionism, 1894)Society of Operative Stonemasons – registered 1887, certificate withdrawn 1910.Stone Carvers Trade Association – established 1873 with 173 members, details of its sick fund, accident fund and strike fund were recorded in Board of Trade reports.
The society's registration was cancelled in 1912.United Operative Masons and Granite Cutters Union – founded as the Aberdeen Operative Masons and Stonecutters Society in 1888, it had changed its name by 1892 and by 1894 had nearly 2,000 members – nearly all of those eligible to join. Its agreement with the Aberdeen Granite Association guaranteed that only members of the union would be employed, and it continued in operation until 1919, when it amalgamated with the United Operative Masons Association of Scotland to form the Building and Monumental Workers Association of Scotland.Warrington Operative Stonemasons Society – a minute book of 1832 lists those who joined the union at a cost of 11s. The society pledged support for the Grand National Consolidated Trade Union, but after its failure membership fell from 114 to 17 by the end of 1834. It became part of the Friendly Society of Operative Stonemasons.
| Alchemy art design | | wizard-platonic-solids-and-elements |
| --- | --- | --- |
| seal of soloman | | |
| alchemy | | |
| archangel-michael-marc-huebner | CAIN TWO | |